Testimonials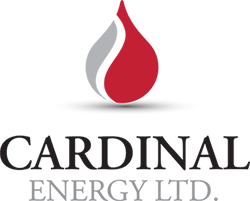 "Hi Jared, just wanted to send you a note from the Cardinal team letting you know that we were very happy with all your hard working throughout our drilling program. A couple of the standouts were troubleshooting the build section on 07-01, and still managing to make that well the longest Hz in the pool. And I was really impressed with the continual improvements you brought forward on the Clearwater laterals. I think that we are well set-up for our future development. Thanks again, and let's touch base during break-up to start planning around our Q4/Q1 program, cheers."
David Pyo, P.Eng, MBA
Exploitation Engineer
Cardinal Energy Ltd.
---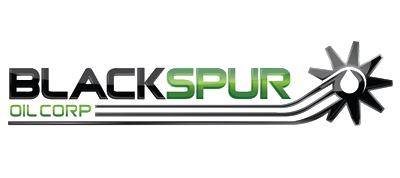 "Based on my positive experience with West Rock, I would highly recommend them to a colleague or friend. They are a company that has a deep experience base allowing you to cost effectively manage your operational requirements. I believe they will be looking out for your best interests and meet the technological requirements and challenges that arise in the day to day operations."
Graham Veale, P.Eng.
Vice President, Engineering
Blackspur Oil Corp.
---


"From our initial introduction, the staff at West Rock Energy Consultants have consistently provided Dark Warrior Resources knowledgeable and friendly service in handling our drilling and completion programs. We also take comfort in the fact that they are doing their due diligence to obtain the best competitive pricing for our programs. Fantastic work guys!"
Mark Lenson
V.P. Exploration
Dark Warrior Resources Ltd.
---



"Partnering with West Rock's experienced and talented in-house professionals, along with access to their large pool of experienced and vetted field supervisors, helps ensure our company is always trying to achieve the best possible results for its investments. Working with West Rock, I'm confident that our operations are conducted safely, within all regulatory requirements, and very effectively by getting it done right through knowledgeable experience. With West Rock working with so many other clients, they have a very current and relevant pulse on the most effective techniques in use. West Rock's larger volume in operations also helps provide us with important direction to quality cost effective vendors."
Ryan Chong, P.Eng.
Vice President, Operations & Chief Operating Officer
Inception Exploration Ltd.
---



"Since joining the Pengrowth team, West Rock has been a valuable contributor in our pursuit of operational excellence. They are an experienced team of both innovators and executors. They have helped us reduce our thermal SAGD well costs while staying fully committed to health and safety."
Hugh McCaskill
Director, Development
Pengrowth Energy Corporation
---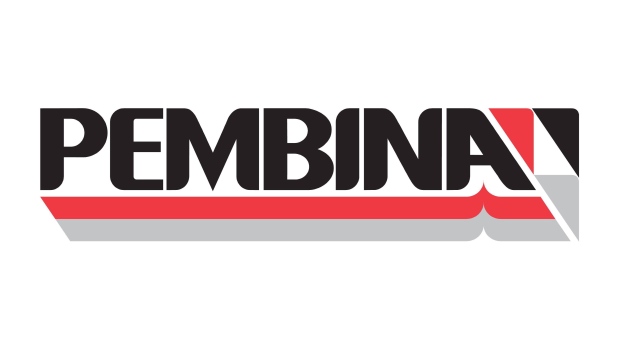 I am very impressed with the outstanding quality of your chosen Inspector, and am honoured and fortunate to have worked with him. I learned a lot and will walk away with treasures of knowledge and experience.

Michael Maurer
Senior Project Manager
Pembina Pipeline Corporation
Acquisition Oil
Advantage Oil & Gas
Agrium Canada
Altura Energy
Apache Canada
Apex Well Servicing
APL Oil & Gas
AQT Water Management
Arcturus Oil & Gas
Aroway Energy
Artek Exploration
Aspenleaf Energy
Astute Environmental & Regulatory
Athabasca Oil Sands
Aztek Energy
Barnwell of Canada
Barrick Energy Inc.
Bay Trail Resources
Baytex Energy
Beaumont Energy
Bering Exploration
Birchcliff Energy
Black Swan Energy
Blackbird Energy
Blackrock Ventures
Blackspur Oil
Blacksteel Oil Sands
Bonavista Petroleum
Bow River Energy
Bowview Petroleum
Brevia Energy
Brigantine Energy
BRW Petroleum
Buffalo Resources
Burgess Creek Exploration
Cabrerra Resources
Calmark Resources
Caltex Energy
Camton Exploration
Canadian Natural Resources
Canera Energy
CanEra Resources
Canrock Energy
Capital Oil
Capitol Energy
Cardinal Energy
Cenovus Energy
Centrica Energy
Chinook Energy
Chronos Resources
Clearbrook Resources
CNOOC Petroleum
Coastal Resources
Cobalt Energy
Cobra Ventures
Compton Petroleum
Cona Resources
Connacher Oil & Gas
ConocoPhillips Canada
Cor 4 Oil
Coral Hill Energy
Cord Resource Management
Cordero Energy
Corex Resources
Crescent Point Energy
Crest Jinn Petroleum
Crestwynd Exploration
Crew Energy
Crucible Resources
Cutpick Energy
Dark Warrior Resources
Desmarais Energy
Devon Canada
Direct Energy
Dolomite Energy
Drake Energy
Edalis Energy
Emerge Oil & Gas
Encana Oil & Gas
Enermark Resources
Enerplus Resources
Enhance Energy
Enterra Energy
EOG Resources Canada
Eternal Energy
Evolve Exploration
Exalta Energy
Executive Adventures (2008)
External Energy
Fair Sky Resources
Fairmount Energy
Fast Trucking Service
Federated Cooperatives
FET Resources
Five Squared Energy
Flagship Energy
Flagstone Energy
Forge Petroleum
Free Rein Resources
Gain Energy
Galleon Energy
Garran Energy
Gear Energy
Glenogle Energy
Golden Key Oil
Government of Alberta (SRP)
Gran Tierra Resources
Greenfield Resources
Grizzly Resources
Guard Resources
Guide Exploration
Harness Petroleum
Harvest Operations
Hawk Exploration
Headwater Exploration
Helia Consultants
High Ground Energy
Highview Resources
Highwood Oil Company
Horizon North Camps & Catering
Hunt Oil
Huron Energy
Husky Energy
Inception Exploration
InPlay Oil
International Sovereign Energy
Invicta Energy
Ironhorse Oil & Gas
Journey Energy
Just Freehold Energy
Kaiser Exploration
Karve Energy
Kelt Exploration
Kicking Horse Energy
Kulcyzk Energy
Lance Exploration
Lateral Capital
Legacy Oil & Gas
Legend Energy Canada
Logic Energy
Long Run Exploration
Long Term Asset Management
Los Altares Resources
Mahalo Energy (USA)
Mancal Energy
Manitok Exploration
Marquee Energy
Marquee Energy
Martin Head Oil & Gas
MEG Energy
Milestone Exploration
MKE Energy
Molopo Canada
Morena Resources
Mosaic Energy
Muirfield Resources
Murphy Oil Company
N7 Energy
NAL Resources Management
NEP Canada
New North Resources
New Star Energy
New Star Petroleum
Newpact Energy
Nexen
North 40 Resources
Northern Blizzard Resources
Northern Spirit Resources
Novus Energy
NuVista Energy
Obisidian Energy
Oil Sands One
Oklahoma Continental Resources
Omers Energy
One Earth Oil & Gas
Orlen Upstream Canada
Orphan Well Association
Osum Oil Sands
Pace Oil & Gas
Pacific Cambriam Energy
Paramount Energy Trust
Paramount Resources
Pegasus Oil & Gas
Pembina Pipeline
Pengrowth Energy
Penn West Petroleum
Perpetual Energy
Persist Oil & Gas
Petro Buyers
Petrobakken Energy
PetroChina Canada
Petrogas Logistics
Petronas Energy
Petrosands Resources
Petrus Resources
Peyto Exploration
Polar Star Canadian Oil & Gas
Portal Resources
Postell Energy Company
Pott's Petroleum
Prairie Plains Storage
Progress Energy
Proline Energy Services
Provident Energy
PTTEP Canada
Questerre Energy
Racing Resources
Raging River Exploration
Raimount Energy
Ranchwest Energy
Red Star Oil & Gas
Reece Energy Exploration
Ridgeback Resources
Right Choice Camp & Catering
Ripper Oil & Gas
Rising Star Resources
Robus Resources
Roc Oil Company
Rocky River Petroleum
Rolling Hills Energy
Rotex Energy
Sage Oil & Gas
SanLing Energy
Santonia Energy
Saturn Minerals
Scollard Energy
Sebring Energy
Secure Energy
Serafina Energy
Shackleton Exploration
Shell Canada Energy
Shorthorn Exploration
Spartan Energy
Spry2 Energy
Spur Resources
Spyglass Resources
Standard Exploration
Steel Reef Infrastructure
Steppe Petroleum
Storm Resources
Storm Ventures International
Strathcona Resources
Strath Resources
Suncor Energy
Sunshine Oilsands
Superb Operating Company
Superman Resources
Surge Energy
Sword Energy
Syncrude Canada
Taqa North
Talisman Energy
Tallahassee Exploration
Tamarack Valley Energy
Teine Energy
Tempco Resources
Tenax Energy
Term Oil Resources
Timber Rock Energy
Todd Energy Canada
Tokala Energy
Torc Oil & Gas
Torxen Energy
Tourmaline Oil
TriOil Resources
Turnstone Energy
Twin Butte Energy
Twoco Petroleums
Velvet Energy
Veresen Midstream
Vermilion Energy
Vero Energy
Vision 2000 Exploration
Westbrick Energy
Western Warner Oil
Westfire Energy
Whitecap Resources
Wild Stream Exploration
Williston Hunter Canada
Winslow Resources
Yellow Brick Energy
Zargon Oil & Gas